Together with the critical infrastructure lab, we organized a roundtable on interoperability and sovereignty as the fundamental principles for securing the public interest online and building the digital public space. We also aimed to provide a European perspective on the Missing Layers framework. This initiative, led by Ford Foundation, New America's Digital Impact and Governance Initiative, and Microsoft, supports the development of open protocols that establish a people-centric digital ecosystem.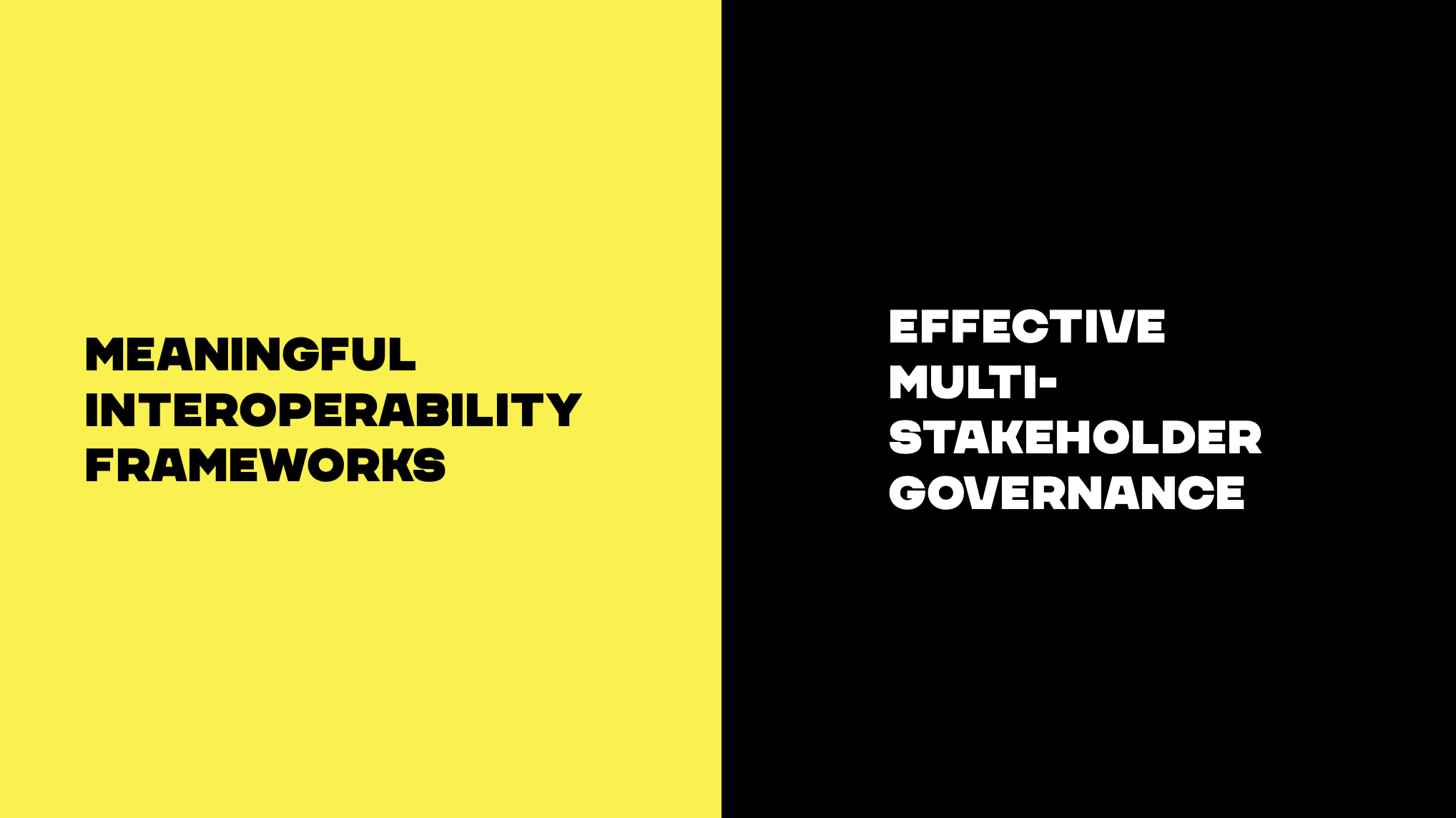 During the roundtable, we brought together 25 experts working on interoperability, standards governance, and identity protocols. Our speakers included Ian Brown, Mallory Knodel, Amandine le Pape, Niels ten Oever, Maxigas, and Michael Veale.
What kind of sovereign powers and forms of interoperability do we need?
The workshop allowed us to return to the concept of generative interoperability and explore how European policies can further support this fundamental principle for developing the digital public space. Regulatory developments like the Digital Markets Act or the Data Act are critical enablers of interoperable ecosystems.
During the meeting, we also explored how the principles of sovereignty and interoperability can be secured through protocol governance and how the two principles interact. Finally, we discussed how standards governance is an increasingly important advocacy space to which public interest advocates must pay more attention.